Be More Present, Connected & Effective
Leadership, Planning & Engagement
Professional Development & Teamwork
THE M.A.D. MISSION
"To inspire leaders and their teams to be more present, effective and connected through the application of focused planning disciplines, dynamic leadership and engagement strategies that enable our people to flourish and perform."
Noise, noise, noise and more noise. Busy, busy, busy and yet more busy. Everyone seems to be racing around at a hundred miles an hour – racing and doing – yet getting to the end of the day feeling deflated, defeated and like we haven't got much done.
At an organisational level, for all we set goals and plan our key strategic initiatives, there seems to be a never ending steam of unexpected disruptions and distractions that knock us off game.
We exist to help our clients cut through the noise so they can be more present, connected and effective.
We help our clients implement practical strategies that shift us from a state of busyness to really getting down to business.
Specialising in planning, leadership, team development and people engagement we work with our clients to build a positive workplace culture where people are focused and present so they can can grow, perform and ultimately flourish.
We are highly experienced and adept consultants and facilitators who drive focused, high quality outcomes through leadership strategy and planning sessions, team offsites, engagement workshops, development programs, and coaching.
Knowing that each and every business faces its own critical challenges, we work to understand the unique landscape of your business, culture and people so we can deliver a bespoke solution that really meets your needs.
Having worked with organisations across an wide range of industries we bring a broad perspective combined with deep expertise in business, leadership, neuroscience, the psychology of behaviour change, emotional intelligence and mindfulness.
We facilitate dynamic, highly collaborative and engaging sessions – whether group based or 1:1 – that create the space for leaders and their teams to cut through the noise to reset, recharge and refocus on what matters most.
Our Core Services
Bespoke, pragmatic and enduring solutions to help you navigate your planning & your people
Strategic Planning & Leadership Offsites
Annual and quarterly planning workshops – leverage critical planning disciplines to workshop strategy, crystalise goals and build a plan of action around which you can engage your team/s and mobilise meaningful action and results.
Sales planning workshops – apply proven sales planning disciplines to assess the market, clarify the ideal client profile, and define our target market so we can plan set in place strategies and actions that will enable us to nail the numbers.
Leadership offsites – take the time to step back and come together as leaders to reconnect, recalibrate and refocus.
Team Building & People Engagement
Team engagement workshops – step away from the day to day to explore a variety of frameworks and concepts that help deepen our knowledge and understanding of one another and find ways to work better together.
Engagement rhythm – build a focused strategy and rhythm around which to engage your leaders and teams to elevate key values, reinforce core standards, and engage collaboratively to build a dynamic, positive, high performing workplace culture.
Bespoke Training Workshops & Development Programs
Leadership development – take your leaders to the next level through a bespoke and targeted leadership development program that supports and enables your leaders to be more focused, resilient, bold, agile and impactful.
Capability development – deepen and strengthen your peoples skills across a range of capabilities including; communication, teamwork and collaboration, strategic and critical thinking, influencing and decision making, resilience and emotional intelligence, conflict management and resolution and customer engagement and more.
Coaching & Leadership Advisory
1:1 coaching – capitalise on sessions that are 100% focused on the individuals strengths and needs to super charge your focus, impact and effectiveness.
Small group coaching – tap the power of group flow to build greater working synergies and drive elevated performance.
The M.A.D. Difference
Serious People Smarts
As experts in the science and psychology of human behaviour we know what makes people tick and can help you implement pragmatic strategies to facilitate focus, find flow and get the stuff done that matters most.
Insightful & Tailored Advice
Navigating the nuances of human behaviour and organization complexity can be confusing so we focus on helping you devise the right approach upfront that will lead to enduring results.
A No-Nonsense Scientific Approach
We bring research-based insights and tools to you in a format that is easy to understand and practical to implement.
First Class Facilitation
Our facilitators are seriously in tune with the energy in the room and know how to create a psychologically safe environment that maximizes engagement, facilitates meaningful conversations and drives tangible positive outcomes.
Consistent High Quality Experience
Our highly collaborative and disciplined approach to managing client projects ensures we maximise engagement,  drive momentum and facilitate seamless execution.
It's a M.A.D. experience
We are seriously M.A.D. about what we do and our clients rave about our level of energy, presence and passion and the impact we have individually and collectively on their people.
THE M.A.D. TEAM
Highly collaborative experts
We are passionate about delivering an extraordinary customer experience with project outcomes of the highest standard.  Our core team are highly adept and collaborative professionals with deep expertise.
Together, our core team bring you:
Decades of experience in Consulting, Project Management, Business Strategy & Planning, Behaviour Science, Training Design & Delivery, Facilitation and Coaching.
A proven track record delivering Organisational Change, Leadership Development, People Engagement and Culture Building Projects.
Deep expertise in building strategies to engage stakeholders across the full project lifecycle to drive critical outcomes.
Knowledge across a wide range of industries including Financial Services, Construction, IT, Pharmaceutical, Medical and Healthcare, Real Estate and Not For Profit among others.
We know and understand businesses that operate with different structures and sizes whether that be public, private, cooperative, union, or family-run.
Katherine Mair
Creator & Director
With 25+ years specialising in building organisational, team and individual capability, Katherine brings expertise in a range of areas from strategic planning, critical thinking and problem solving to teamwork, collaboration and leadership. She has combined this expertise with her educational background in Psychology and almost 15+ years as a Mindfulness Instructor to build the unique and powerful suite of M.A.D. offerings.
Katherine has a Bachelors Degree in Economics with majors in Management & Psychology, accreditation in DISC Profiling, extensive knowledge in the areas of Neuroscience and Human Behaviour, along with over 450 hours of advanced mindfulness training.
Katherine is a highly adept and deeply experienced business consultant, facilitator and coach. She has helped her clients to apply and embed Strategic Planning Disciplines along with research on High Performance and Flow, the MINTO Pyramid Principles, Emotional Intelligence, DISC Behaviour Styles, the GROW model for coaching, and the tools of Positive Psychology and Mindfulness to find focus, tap flow and enhance performance enabling them to be more present, connected and effective. She takes a highly creative, energising and engaging approach to her work and has a lasting and inspirational impact on her clients as a result.
Her passion for learning and sharing knowledge is a consistent theme underpinning all her life pursuits. It is grounded in the belief that through continual learning we can expand our mind, challenge our assumptions and continue to evolve at work and in life.
In her personal time, she is writing a Ph.D. Dissertation on Seventeenth Century Spanish Portraiture and loves hanging out with her family and friends.
Australian Credit Union - Shifting the dial from Good to Great
Inspired by James Collins' book, the CEO of this financial services organisation wanted to build on an already solid foundation and take his executive from Good to Great – from individually solid performers to achieve greater collaborative, collective success.
Fostering a Day-1 mindset and working through a comprehensive process designed to elevate leadership to be focused, be resilient, be bold and be agile – this bespoke leadership program has shifted the dial on culture, engagement and performance across the organisation.
Financial Services Organisation - Engaging from the Ground Up
Recognising that engagement is a 2-way dynamic and not something that someone does to us, this Operations Team took matters into their own hands to build better engagement and make work somewhere they love to go every day.
Through a series of team development workshops with a systematic focus on fostering positivity, building resilience, cultivating presence, confidence and conviction, this team has collectively doubled down on their ability to speak up, take action and navigate the ambiguities of a constantly changing environment. Engagement scores have steadily increased across the duration of the program.
Real Estate Business - Get Back on Track
The aftermath of a merger can be painful. What looks good on paper, in reality can be undermined by difficult interpersonal dynamics and a clash of cultures. The debilitating effects of serious team dysfunction had a direct effect on the bottom line of this business.
A targeted series of coaching sessions and team re-building workshops helped this organisation hit the re-set button and start to re-establish trust, re-define expectations, and re-build effective work relationships to help people focus energy and attention to what really matters and get the business back on track.
International Bank – Create Meaningful Connection
Large, relatively stable teams can easily fall prey to complacency, especially in organisations that offer all the 'bells and whistles' – budget for training, team building days, lunches and so on. Looking for a way to re-engage, re-align around purpose, connect and collaborate, we worked with leaders and team members of this division to facilitate bi-annual offsites.
With a focus on getting back to basics, these offsites help this division connect more meaningfully with clients and their purpose, create a safe space for to everyone to share, collaborate and evolve, and directly shifted the needle on engagement.
Investment Start Up – Craft a Cracking Start
When building a business we put a lot of focus into what we need to do. Often we forget to pay the same amount of attention to how we do what we do. This dynamic start-up was determined to on-board new sales agents differently – and equip them with skills to better navigate how they do what they.
This onboarding program focused on helping sales agents better understand their own working style, identify and recognise the style of their client and leverage strategies to adapt to better build relationships and facilitate great win:win outcomes for everyone.
Not For Profit – From Strategy to Execution
Navigating complex consumer and community environments is extraordinarily difficult at the best of times. When we layer in multiple government stakeholders, significant industry disruption, and bureaucratic work practices, mobilising change for the greater good can become a seemingly insurmountable task.
Through a series of targeted leadership strategy and planning workshops, this team were able to build a robust, realistic and executable plan, position their recommendations with the board, win board endorsement and support, and secure the necessary funding to execute.
Coaching – Individual Growth Trajectory
As we move through our careers we often look to double down on our skills & experience. Somewhere along the way however, we can lose our mojo, get distracted and caught up in the minutia of the day-to-day. At these junctures, when we're stuck, bogged down or overwhelmed, running off to another training program simply doesn't help.
Working closely with leaders in a private and safe space, we provide coaching that is fully focused on the individual and solely relevant to their unique position, circumstance and challenges. In this space, our clients can download, debunk assumptions, explore ideas, unpack frameworks and build strategies, to refocus on what matters most.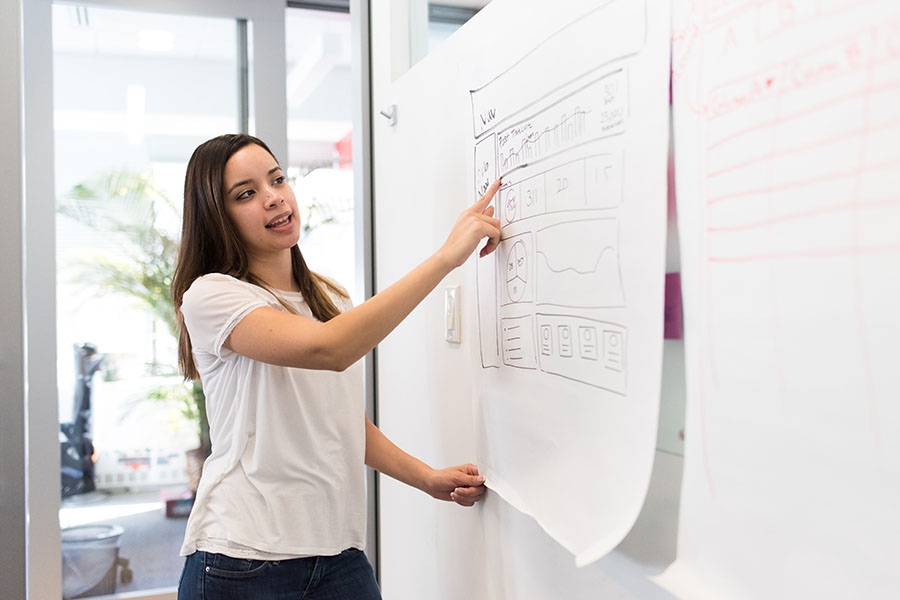 Education – Leading Leaders
Stepping back to take stock is not easy when you're caught in the thick of the day-to-day. Reactivity levels can be high with so many moving parts in heavily scheduled environments.
We worked with this leadership team to help facilitate their strategic planning and engagement rhythm. We helped to create the space for leaders to come together, step away from firefighting, and share ideas on how  everyone can truly flourish and grow. These workshops facilitated robust and dynamic conversations, created space for reflection, and drove ongoing development & growth.